AddEvent is a tool to make it easy to share your events and calendars using our amazing add-to-calendar buttons, beautiful embeddable widgets, RSVP, and subscriber tools.
1. Create your event in AddEvent.

- Make sure to add the Event Name
- Add relevant details that should appear to your invitee's calendar like
- Date, time, timezone, webinar link (Zoom link, streaming link, etc)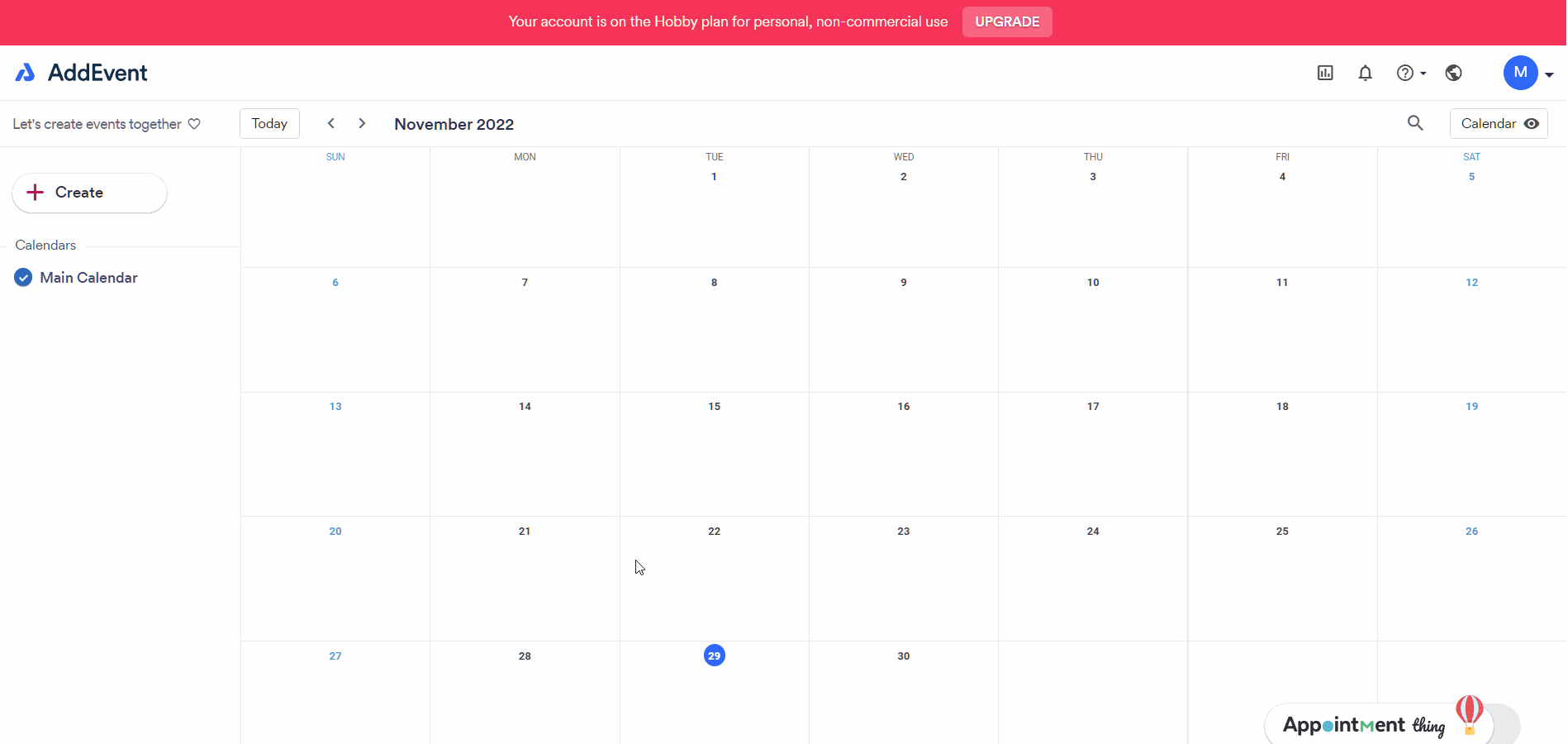 2. SHARE your event to various platforms using the different options
2a. Share it as a link

This link you could share in your social posts, or a simple link in your email. This is how it looks (click me)





2b.Share it as Calendar link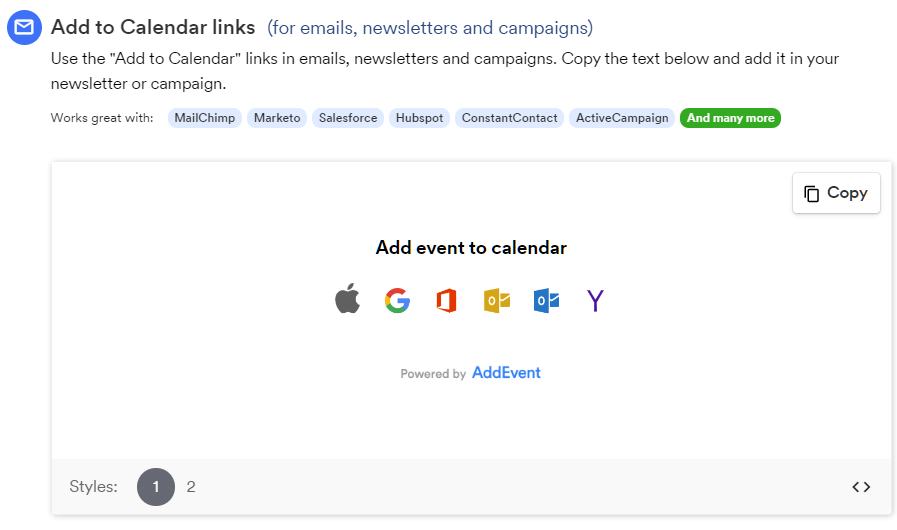 2c. Add to Calendar as a button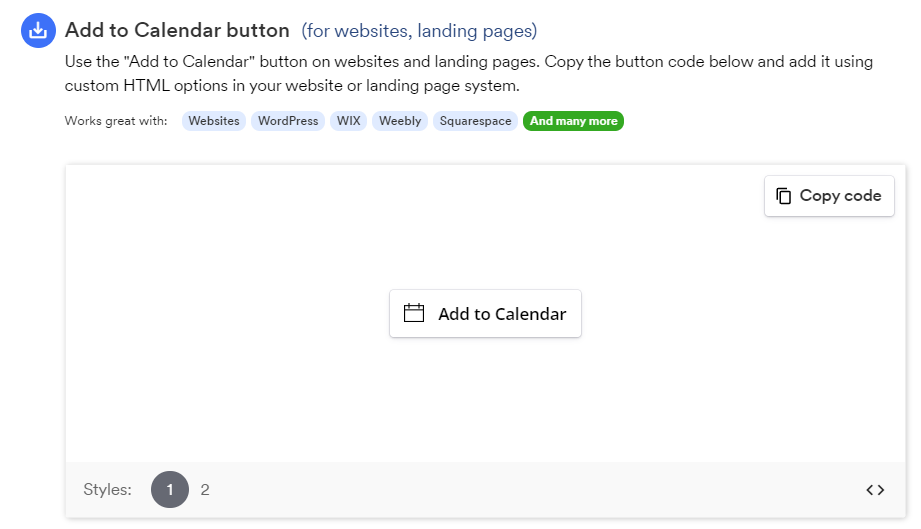 2d. Direct links to the ics files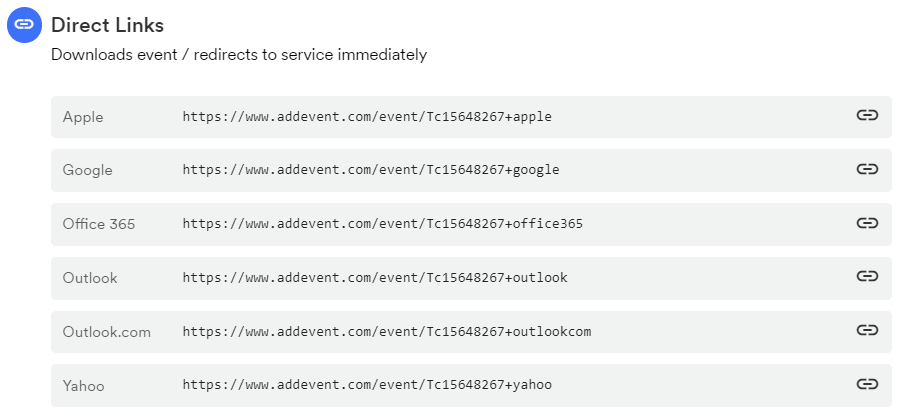 2e. Or embed event details on your page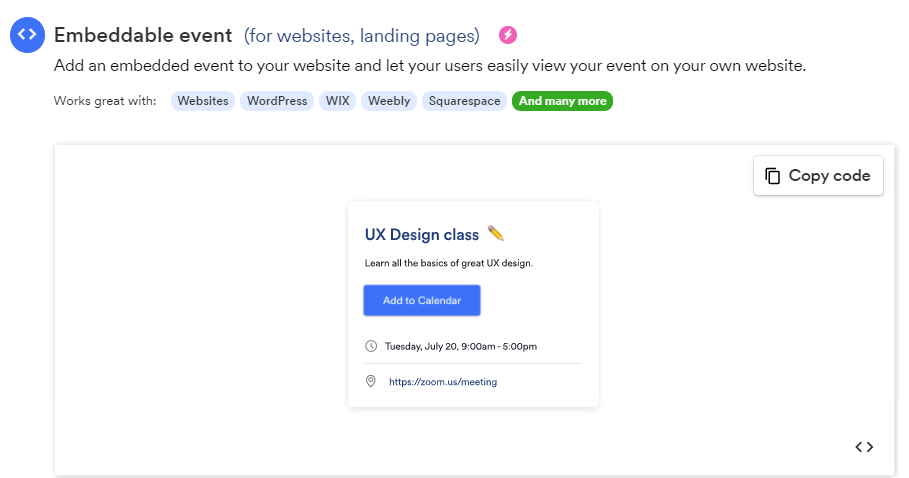 Adding Links to Landing Pages
To add the event links all you need to do is choose the format you want to share and click "Copy" and paste the code on the section of your page where you want it to show
Adding links to Email
To add links in emails, you could try adding code similar to how you usually add in pages, but sometimes there are email platforms that are unable to display the links correctly.

A workaround for this is just to insert icons as images in your email template, and copy the "Direct Links" for each email provider and paste as links for those images.