Follow our step-by-step process below to get started with Google My Business for your solar business.
Google My Business (GMB) is a free Google service that allows businesses to appear right when people are searching for your solar business on Google Search and Maps.
If you own a solar dealership and you don't currently have a GMB listing - set one up today, it should be a key part of your solar digital marketing strategy. Follow the steps in this guide and you'll be done in no time.
Your GMB listing will contain:
your business name
business category
hours of operation
address
A GMB listing will help people find you when they are searching for solar dealers online. For a greater online presence, ensure you also have social accounts on all the major social media platforms (Facebook, Instagram, Twitter, YouTube, LinkedIn).
Before you can create your GMB listing you'll need a Google account. If you don't have one already, it's easy to set up.
1. Create your Google My Business Account
Start the process of setting up your listing here.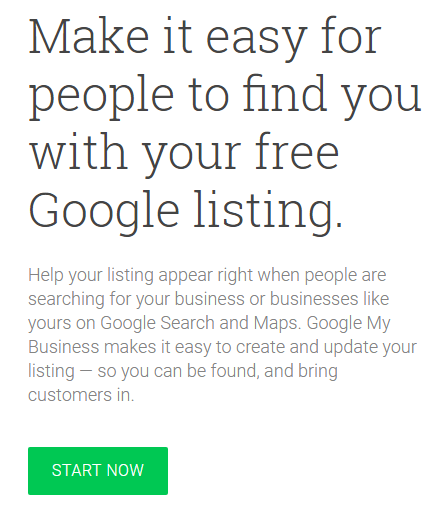 2. Your Business Info
Simply follow the prompts and enter information about your dealership.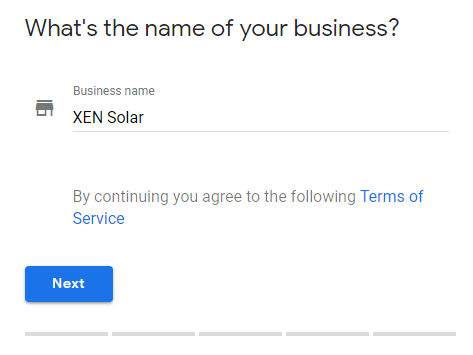 3. Your Business Address
Enter your office address: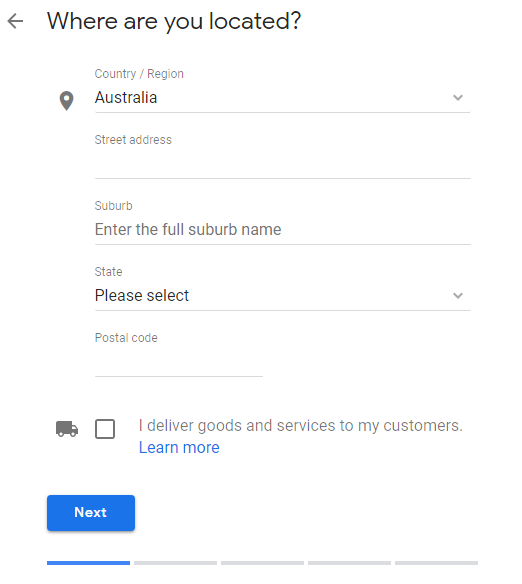 4. Your Business Category
Choosing the correct category for your dealership helps searchers find you. Make sure you choose the category that best describes your services. Here are some of the 'solar' categories that you might choose: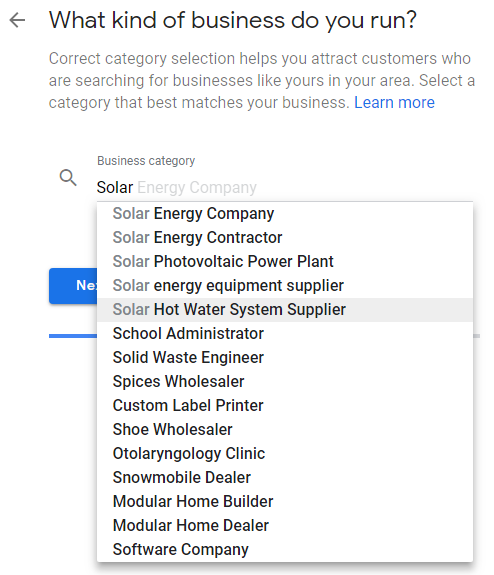 5. Contact Details
We recommend including your office number and website address. This gives searchers more opportunities to learn about you and contact you easily.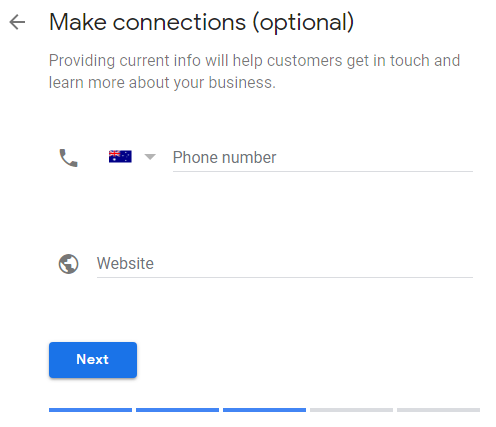 6. Get Verified by Google
To verify your business listing, supply a contact name (you or someone at your office) and Google will mail a postcard to the address you entered earlier. The Google postcard will contain a code that you'll use to verify your listing once it arrives (usually arrived within 6 days).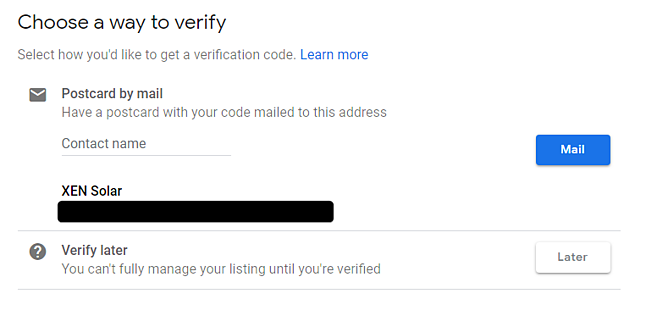 Your Solar Dealership is now on Google
Your GMB listing set up is complete but there's a few more things you should do while you're waiting for your verification postcard. Make sure you:
Add a profile photo (could be an image of your team or your logo)
Add your business hours (and specific holiday hours) so people know when you're open or when to contact you
Add contact information (your best phone number to ring and an email address that gets checked daily)
Add images of your office and what you do
Write a description.
Google will walk you through these steps.
Once you're verified you'll start showing up in Google Search and Google Maps when a potential customer is looking for businesses like yours in their area.
Stay tuned for more tips on optimising your GMB listing to ensure you get found online.