Set up an SEMRush Project for your solar website
Set up an SEMRush Project
1. First, navigate to the left-hand menu in SEMRush and select Projects under the MANAGEMENT section.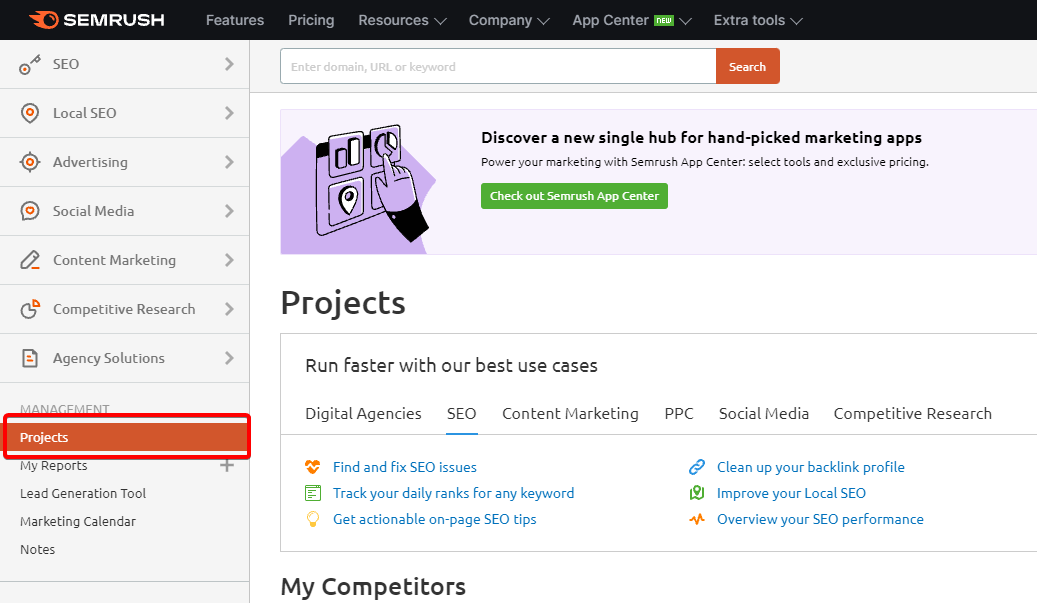 2. Scroll down to My Projects and click Create Project.

3. Enter your domain and Project name, then click Create project.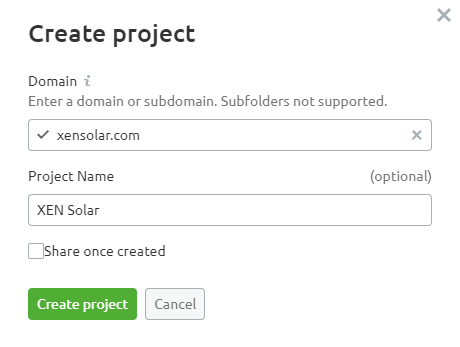 You'll be redirected to your Project Dashboard.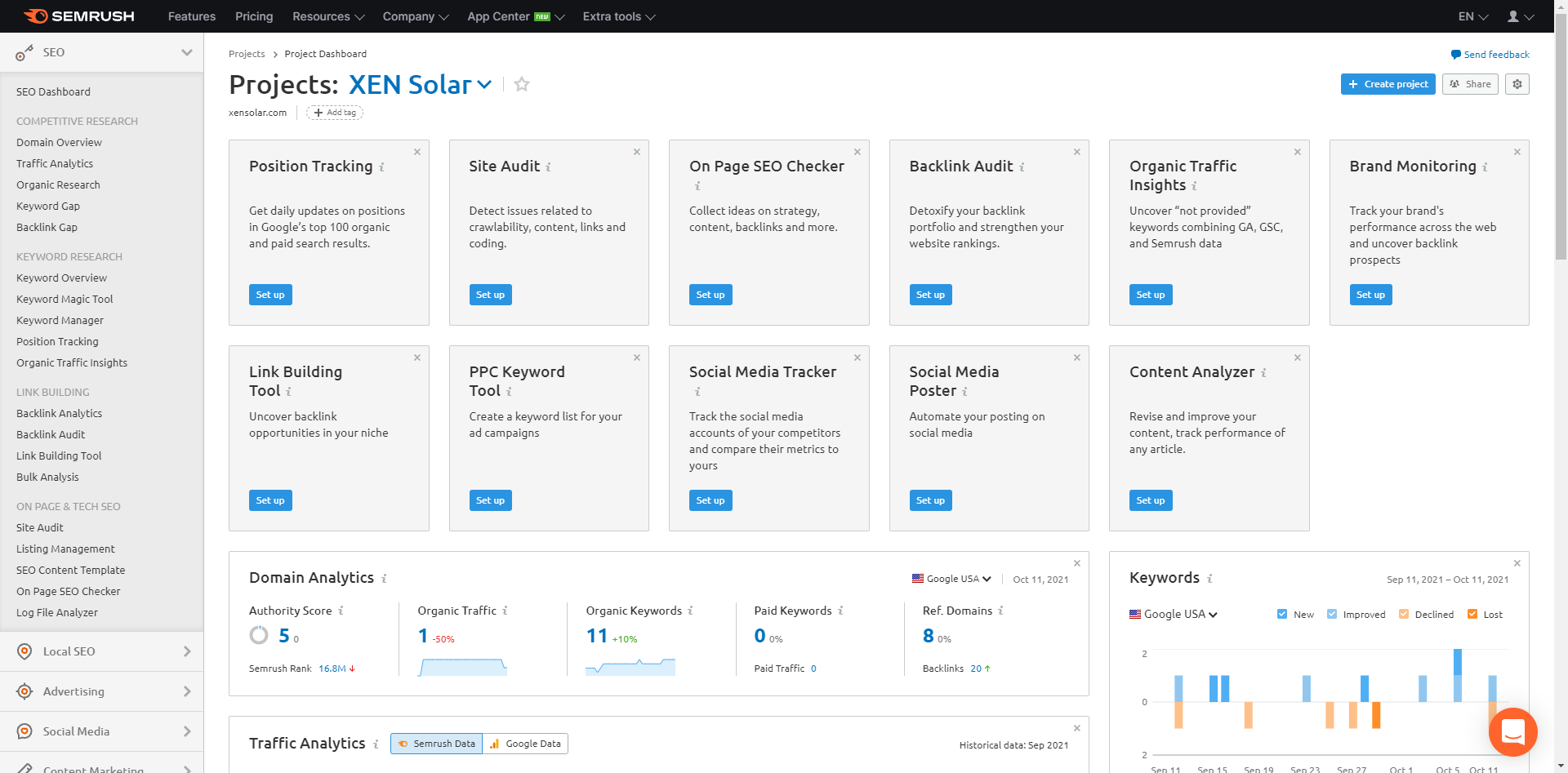 4. On each of the cards, click Set up to start setting up reports.
In some cases you'll need to connect to other platforms like Google Search Console, Google Analytics, and social channels.