Getting Started with HubSpot
How to view user permission history in HubSpot
If your permissions recently changed and you lose access to something, you can check user permission history to go back to the required permissions. This process shows how to view user permission history in HubSpot.
1) Navigate to 'Settings' then 'Users & Teams'.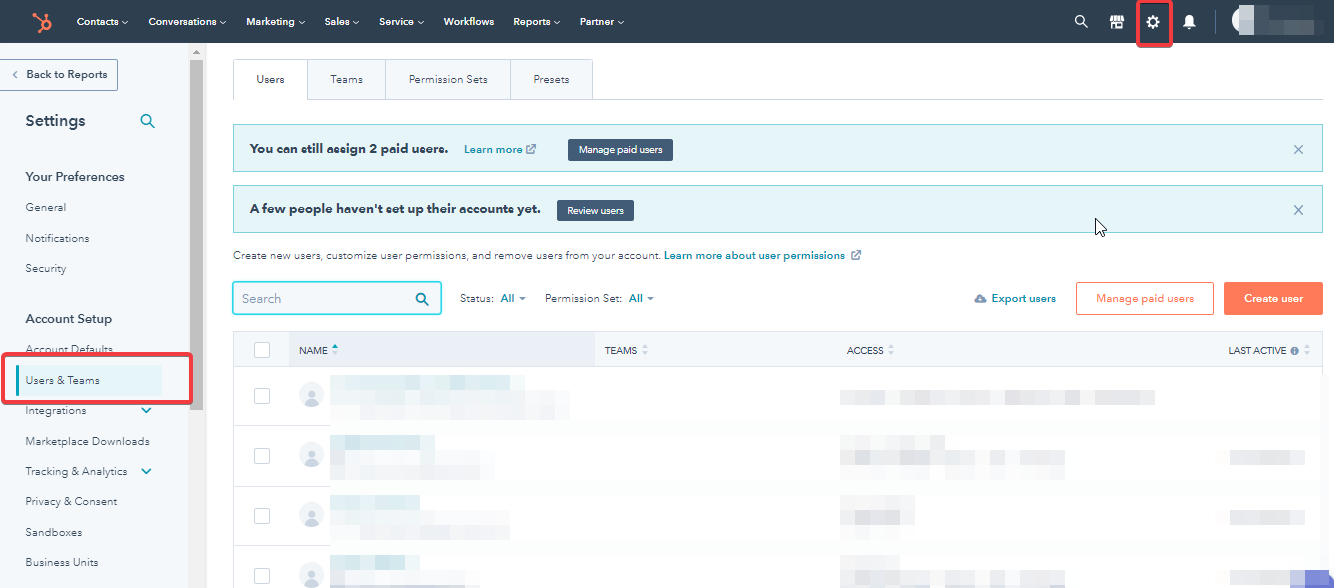 2) Search for the user you'd like to update permissions on then click 'Actions' then 'View user permission history'.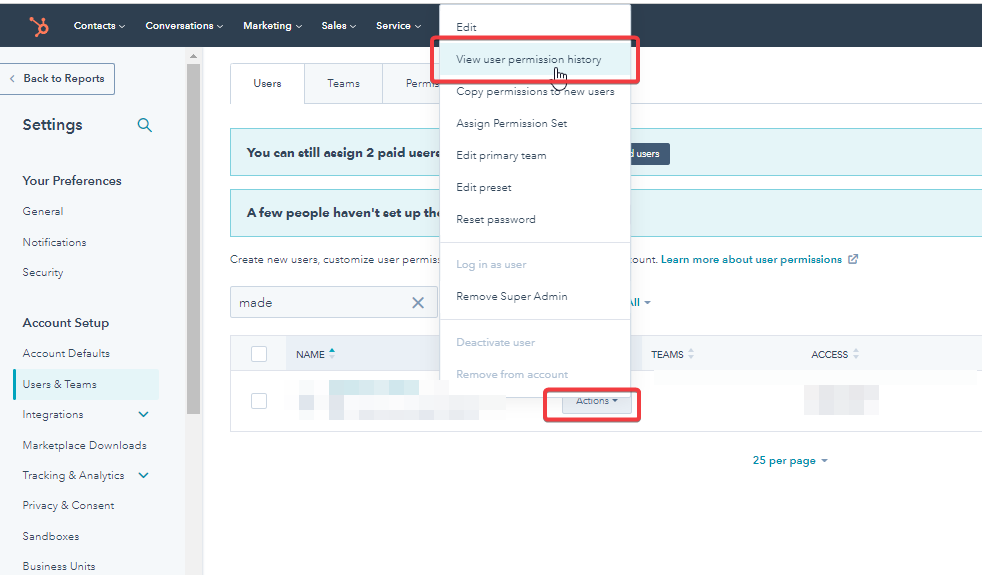 3) You can find here the details of updates made in the user's permissions.