Follow the steps below to ensure customers can leave a review on your solar Facebook Page
If you've just set up a Facebook Page for your solar dealership, you might be wondering how you can get customers to leave a review.
Reviews are one of the first resources a prospective customer will look at to get an idea of what your business is like to work with.
If you can get even just a handful of your happy customers to leave a review on your Facebook page, you're increasing your opportunities to find customers on Facebook and your business will be seen as one with a good reputation, someone to trust with a solar installation or solar maintenance.
Friends of people who review your page are likely to see the review in their Facebook News Feeds. This means you get some word-of-mouth to people who could be a good fit for your business - they possibly live in the same area as existing customers.
Here's how you can get reviews on your Facebook page.
1. Turn on Reviews
Reviews may not be visible on your page by default.
To show reviews on your Facebook Page, navigate to your page.
Click Settings > Edit Page.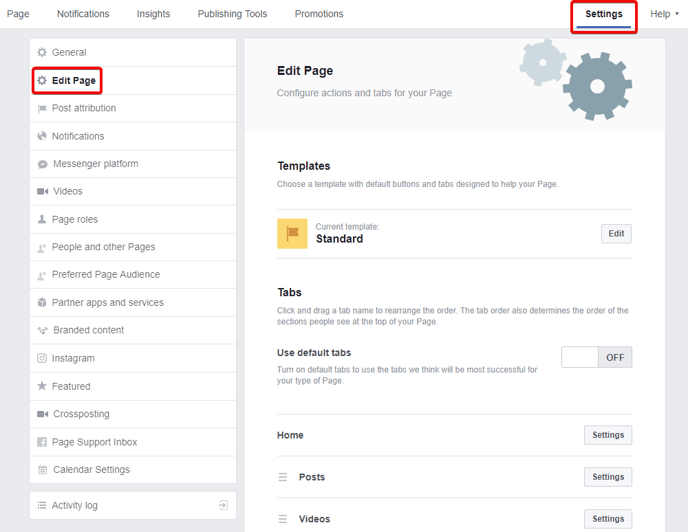 You'll see a list of your current 'tabs'. If Reviews are not in this list, you'll need to add them.
Click Add a Tab.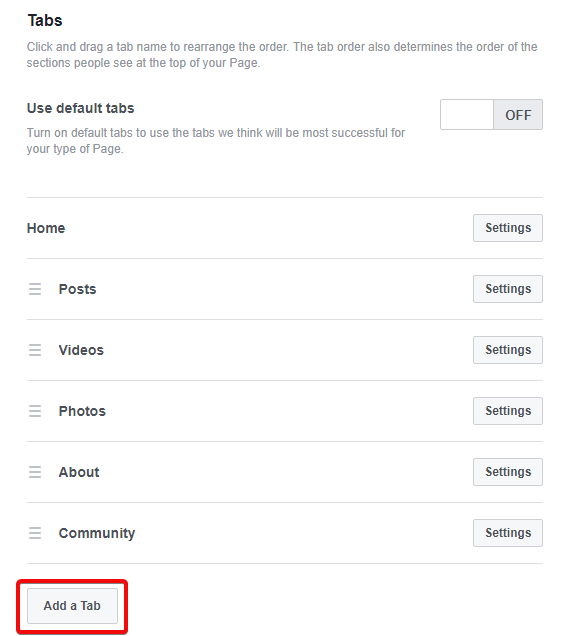 Next to 'Reviews' click Add Tab.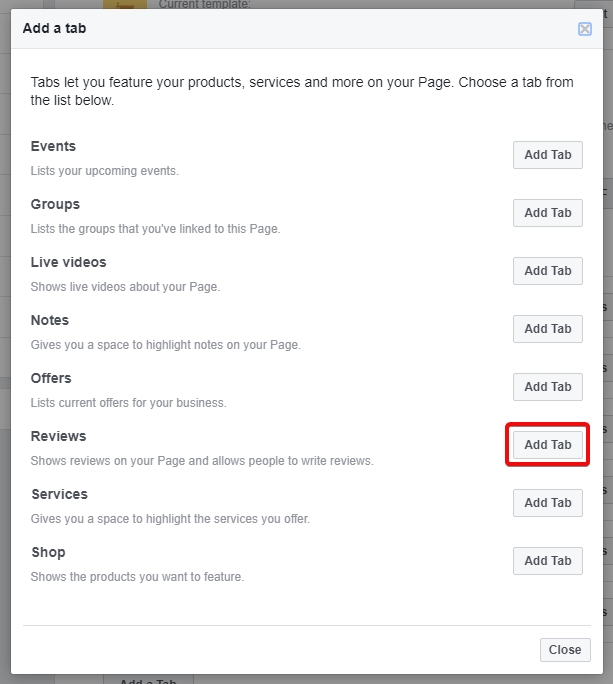 Now Reviews should show in your tabs and on your page.
Click Settings next to the new Reviews tab and ensure 'show reviews' is turned on.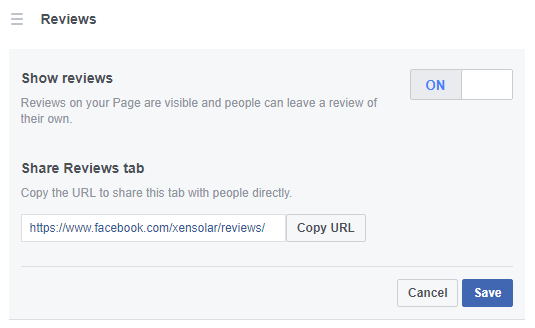 Click Save.
2. Ask for Reviews!
Here are some tips for asking customers to leave a review on your Facebook Page:
Don't ask customers for a review after the job is done.
When you start working with a new customer, let them know you're going to do a great job for them.
Tell them you've just set up a Facebook page and would appreciate it if they took a look, gave the page a like and remembered to leave a review if they're happy with your services.
If you provide great service, they'll remember to leave a review without you having to ask.
Come up with a process that all of your employees can use to ask customers to leave reviews.
If you have any email or Facebook messenger correspondence with your customers, send them a direct link to your Facebook reviews (see share reviews tab in the above image) asking if they can also write a quick one.
Lastly, remember to reply to reviews on Facebook to show that you engage with your customers (others will be able to see your replies). Reply to reviews even if they are bad. Provide a solution to the issue and demonstrate that you care about your customers.