Setting Up New Google Ads Account & Campaign For Your Solar Business With This Step-by-step Guide, You Will Be Up And Running In Just A Few Hours.
Please note: Always choose Expert Mode to have full control in almost every aspect of your ad campaigns
For a more detailed guide: https://support.google.com/google-ads/answer/6366743
Search Ad Campaigns

The staple of Google Ads. Show your products or services to people who are actively searching in Google search results about your services and products. We bring together keywords, ad creative, conversion tracking & landing page optimization to deliver more conversions for less.
Step 1: Click on GET STARTED using your preferred email address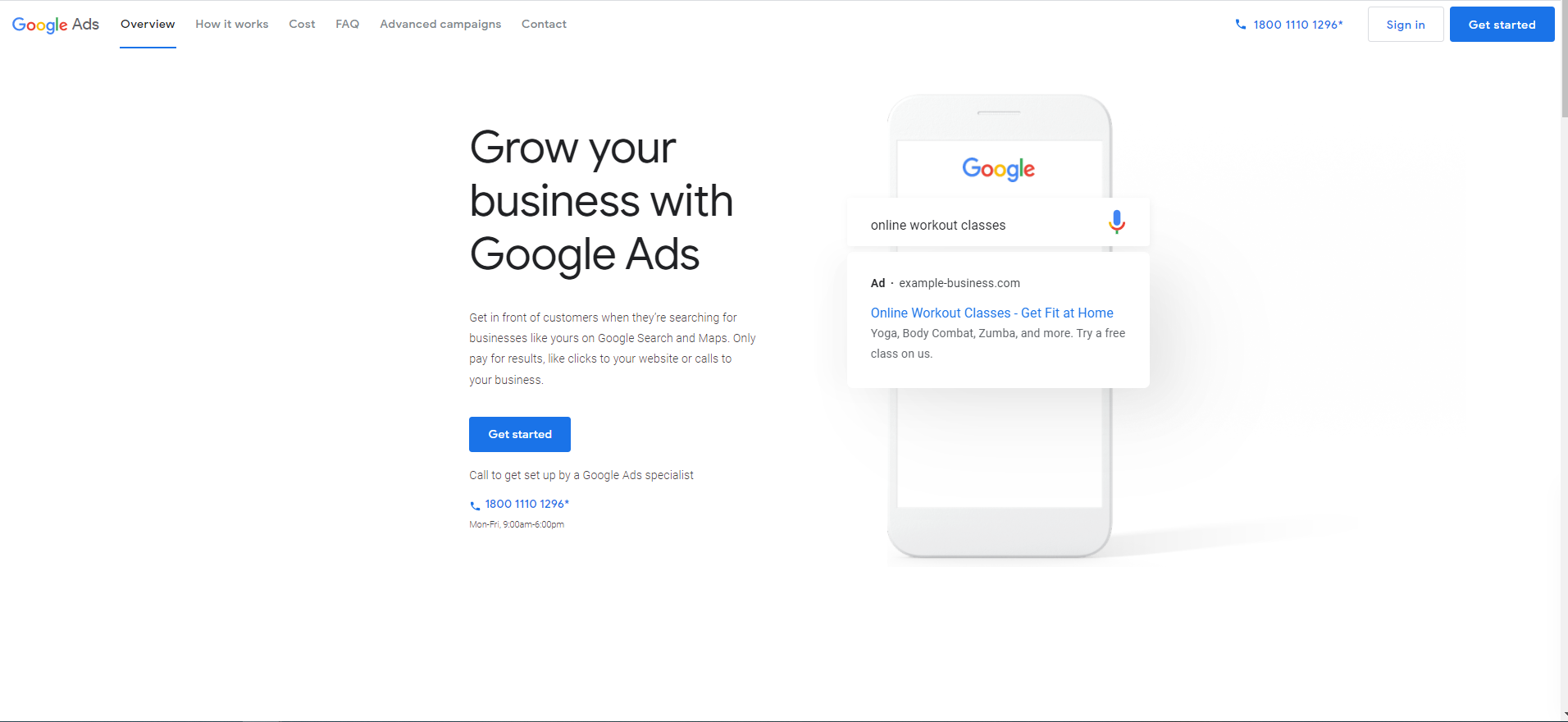 Step 2: Select Goal and Campaign Type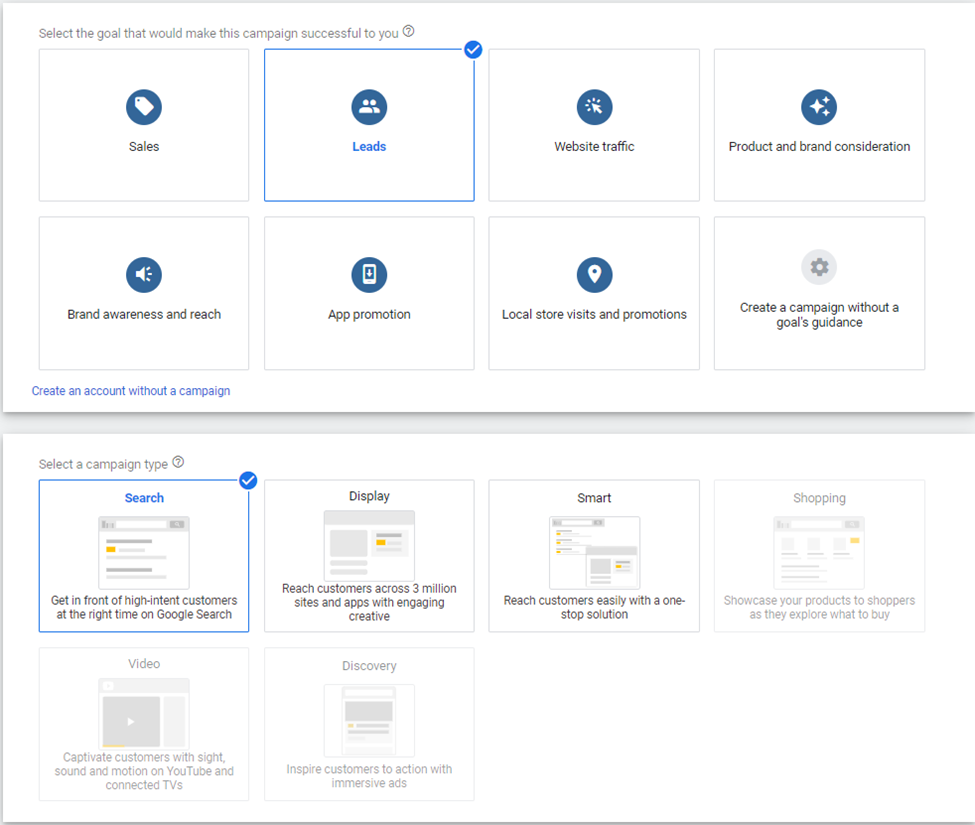 Step 3: Select ways you'd like to reach your goal then click NEXT

Step 4: Setting up the Campaign. As for best practices, please note to always opt-out of Search Network and Display Network to focus the ads only on the keywords that you want to trigger to show your ads in Google Search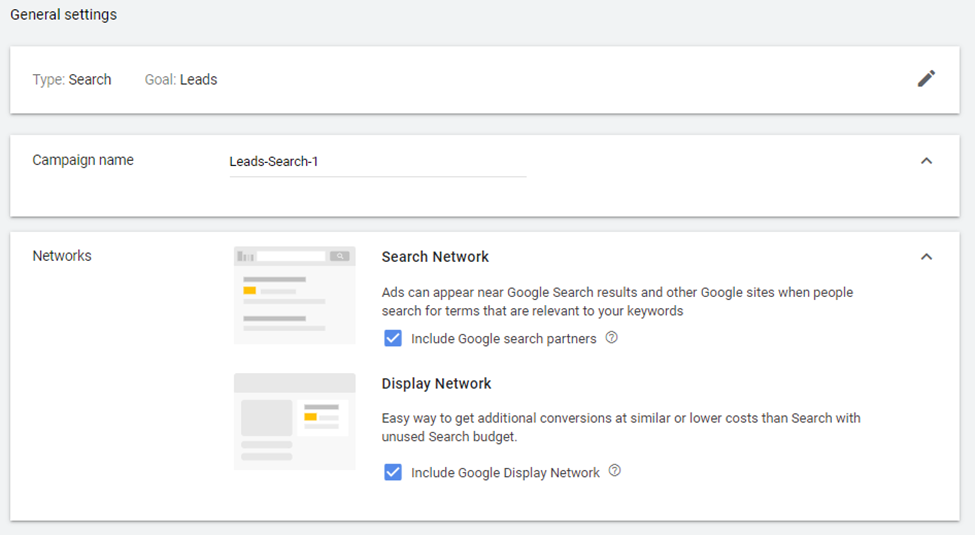 Step 5: Enter Location Target. Languages will be automatically set to English. You can add more if needed.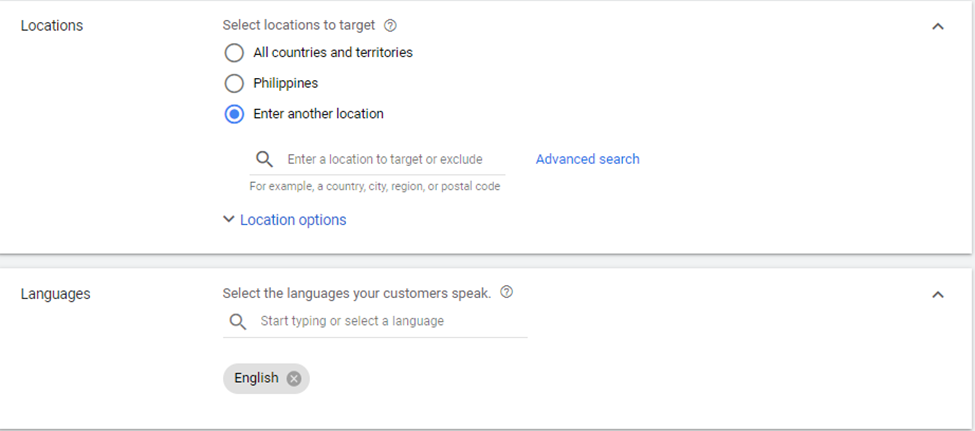 Step 6: Set your Daily Budget and Bidding Strategy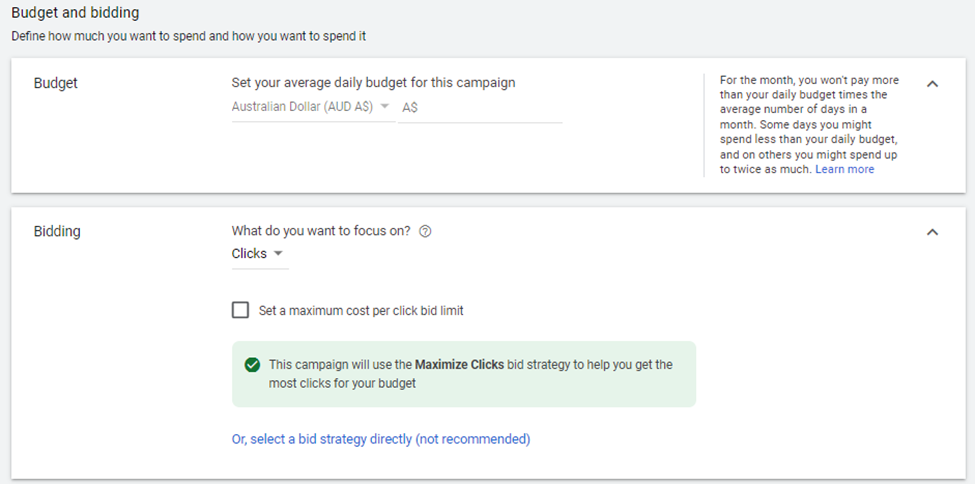 There are different kinds of Bidding strategies that you can choose from depending on your marketing goal. Since this will be a new setup, we would recommend going for Maximize Clicks or Manual CPC for data gathering on how many clicks and what is the average CPC of your set keywords on the campaign.
Step 7: Setting Up Ad Group & Keywords. Give the ad group a descriptive name and enter the keywords you want to target.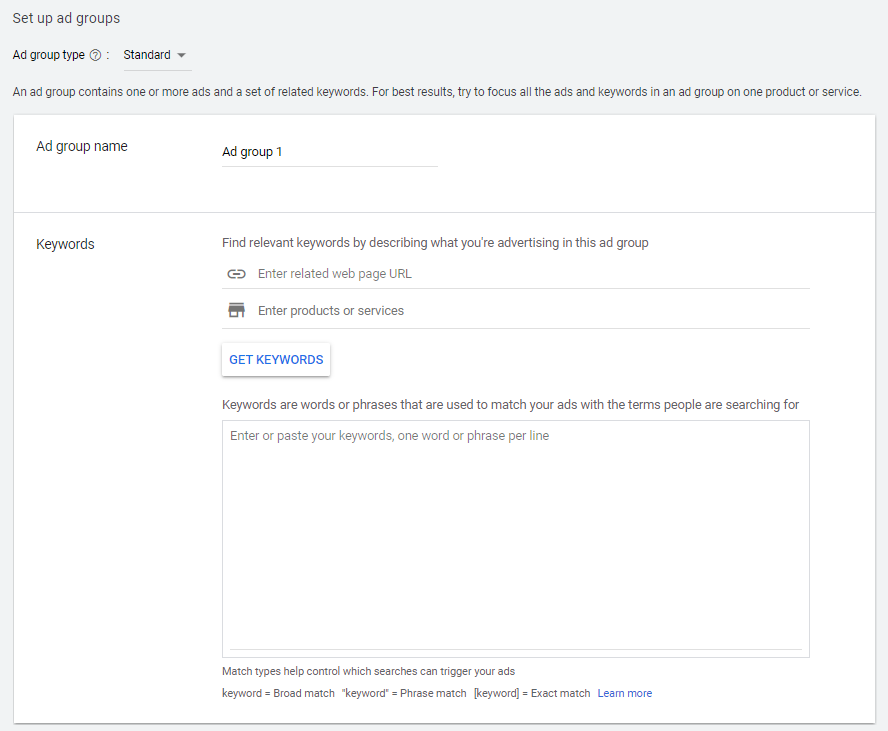 Step 8: Set Up Your Ad Copy.
The image above is a Responsive Search Ad. Responsive Search Ads let you create an ad that adapts to show more text—and more relevant messages—to your customers. Enter up to 15 headlines and up to 4 descriptions when creating a responsive search ad, and over time, Google Ads automatically tests different combinations and learns which combinations perform best.
There you go! You've finished creating your first campaign!
For a Step by step video guide, you can use this as a reference: