Create a free new job position or promote it via LinkedIn Jobs by following the steps below
Firstly, make sure you log in to the right LinkedIn account. The person who posted the job will be displayed on the job post. If you're doing it on behalf of a client, use their account.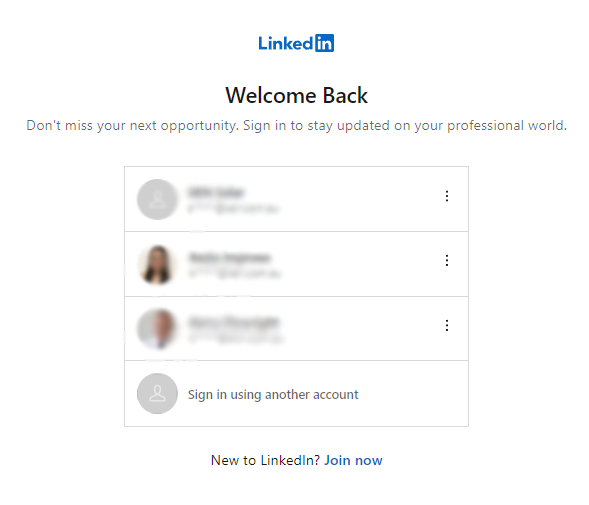 Once logged in, click on Jobs in the navigation Menu

Click on 'Post a free job' on the bottom left menu list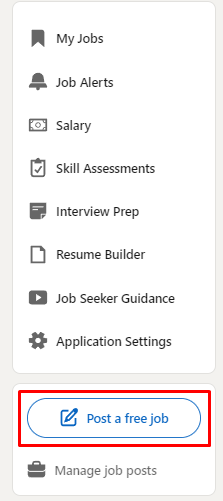 Fill in the contract options and then click 'Get started for free'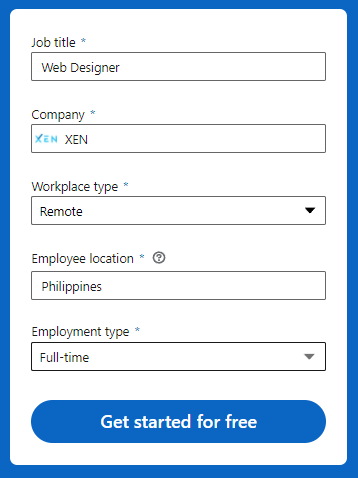 On the Job Details page, fill in the job description, add skills of what you're looking for in a candidate that is applying and once done, click 'Continue'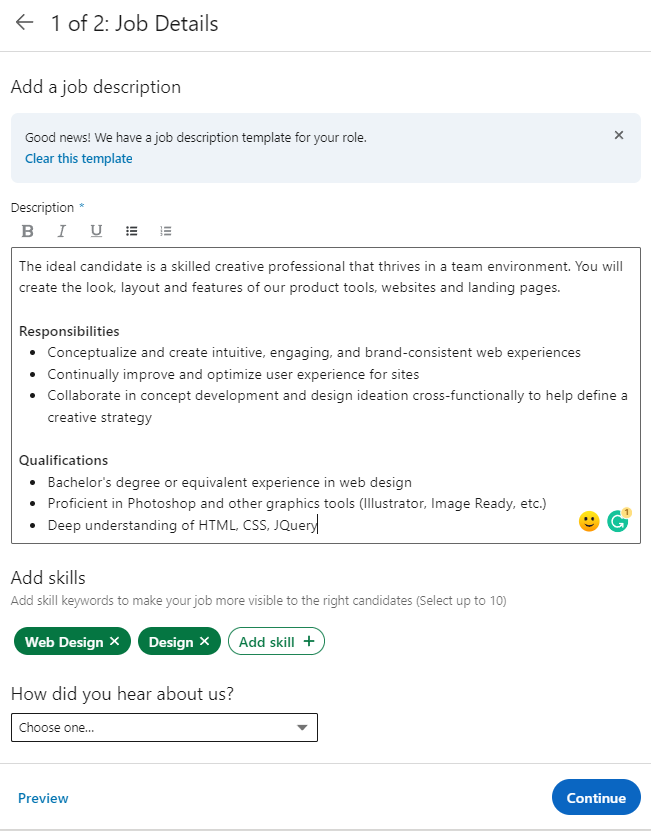 Fill in more details on the Application Options page where necessary. Once done, you can preview the page and then finally click 'Post job for free.' Your free Job posting is now open and will stay open once, for a time or when you manually close it.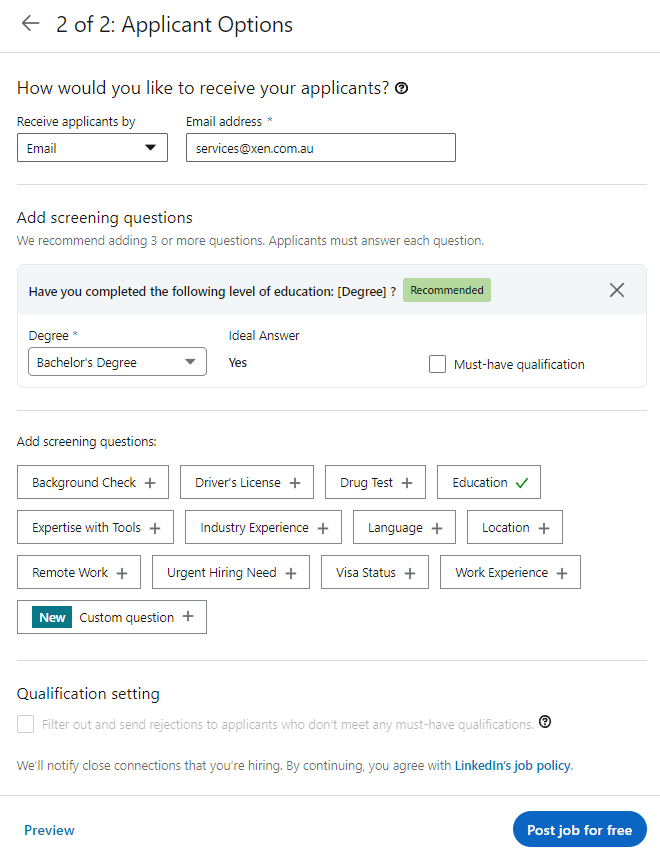 To monitor your job posting, click on 'Manage Job posts'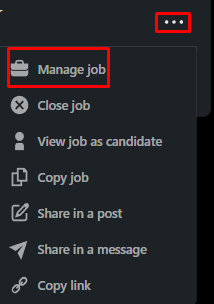 To reach more potential candidates and get more views for your job posting, you can also choose to promote it by giving it a daily budget. Click 'Promote job' and then fill in billing details. Once done, click 'Promote job'