Running a commercial solar campaign
How to set up and run a commercial solar campaign playbook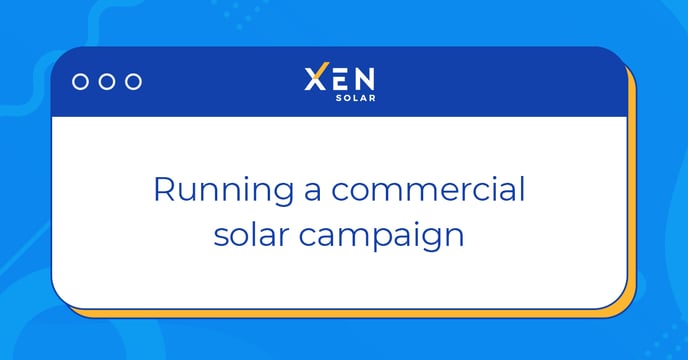 Who should run the Commercial Solar Campaign?
Solar Installers looking to increase commercial solar installations
Solar Installers looking to test the commercial solar installation market in their area
Key Campaign Components:
Landing Page (6 hours)
Thank You Page (2 hour)
Optional: Commercial Solar Guide (10 hours)
Ad Copy (1 hour)
Facebook and Google Ads creative (3 hours)
Email Nurture (5 hours)
Example Messaging:
Guide to Commercial Solar
Everything you need to know about solar for your business
Interested in going solar?
Does your business need solar?
Expected lead types:
Top of funnel leads

Business owners
Maybe cold leads
Need to be convinced of benefits of solar for their business