Getting Started with HubSpot
Add an email signature in HubSpot
You can set up a signature for your HubSpot user profile, which will be used for emails you send through the CRM
Watch the video process here:
In your HubSpot account, click the settings icon in the main navigation bar.
In the left sidebar menu, navigate to General.
Click the Email tab.
In the Configure section, click Edit email signature.
Enter your signature in the text box. In the Simple editor, use the icons to format the text, insert a link, or insert an image.
Or, click HTML and edit the HTML of your signature.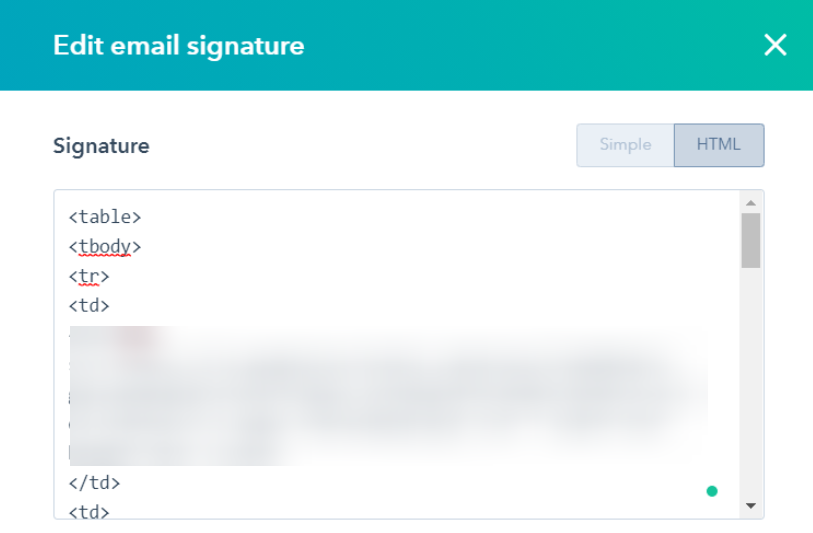 You'll be able to see a preview of your signature below.
Click Save.
Please note this is only applicable to your own user profile in HubSpot.
Other team members will need to set up their own signatures.