Getting Started with HubSpot
HubSpot Ignition - Portal Setup & Onboarding Permissions
Here is how you set up your portal and give XEN access to do the HubSpot Ignition:
Here's how to add us into your HubSpot portal
1. Log in to your HubSpot portal
https://app.hubspot.com/login/
2. Go to the User settings
Go to your Settings in HubSpot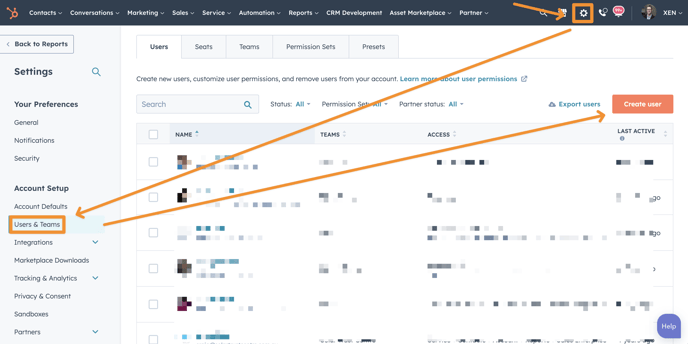 3. Add Craig as a Super Admin user
Add Craig as a new user by inviting him via:
Then make him a Super Admin: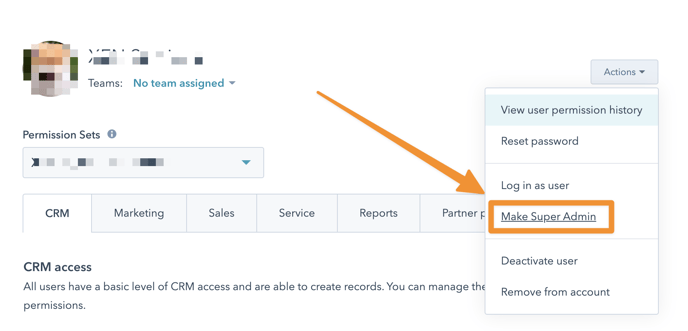 Craig will then add other XEN users as needed.