Here is how you set up your portal and give XEN access to do the HubSpot HealthCheck/Ad Hoc/On-Demand:
https://app.hubspot.com/login/
1. Please add permissions as per the below settings, for each of these XEN team members:
2. If your portal is already set up and we are doing an audit (ie HubSpot HealthCheck), training or optimisation for you, then the following permissions are requested.
We recommend setting them up as a Permission Set (if you have an Enterprise Portal) eg name it something like 'HealthCheck Access'. If you don't have Permission Set functionality, just apply the following permissions to each of our accounts. There is a video below the screenshots that walks through the settings in detail.
CRM Permissions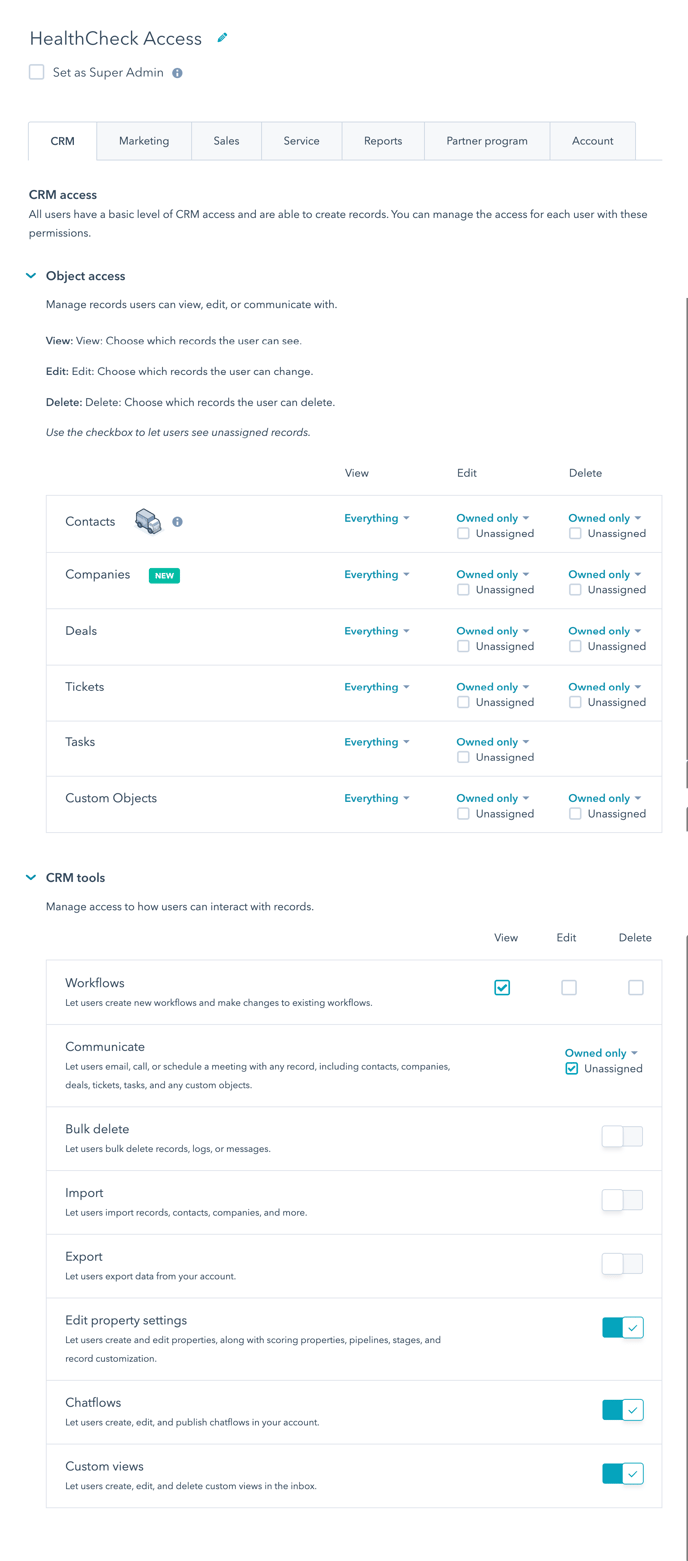 Marketing Permissions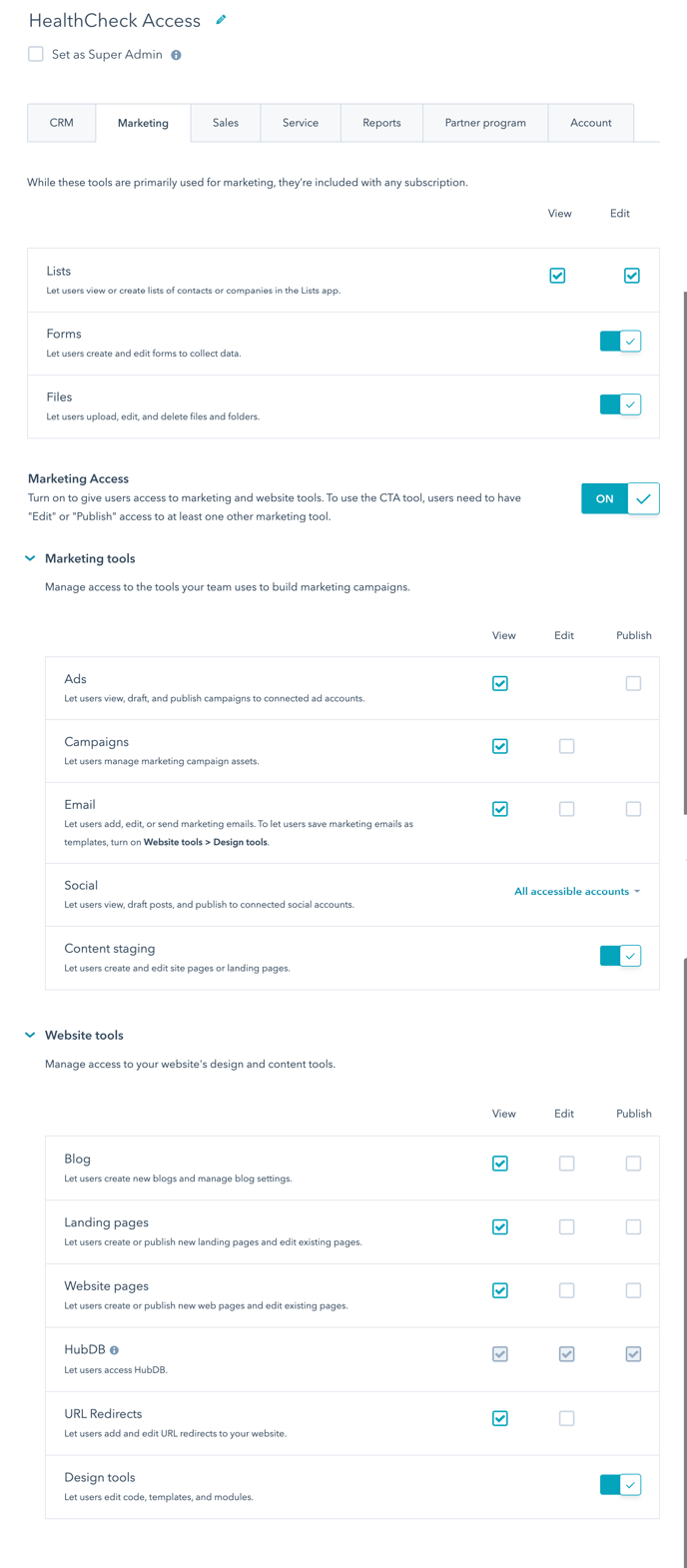 Sales Permissions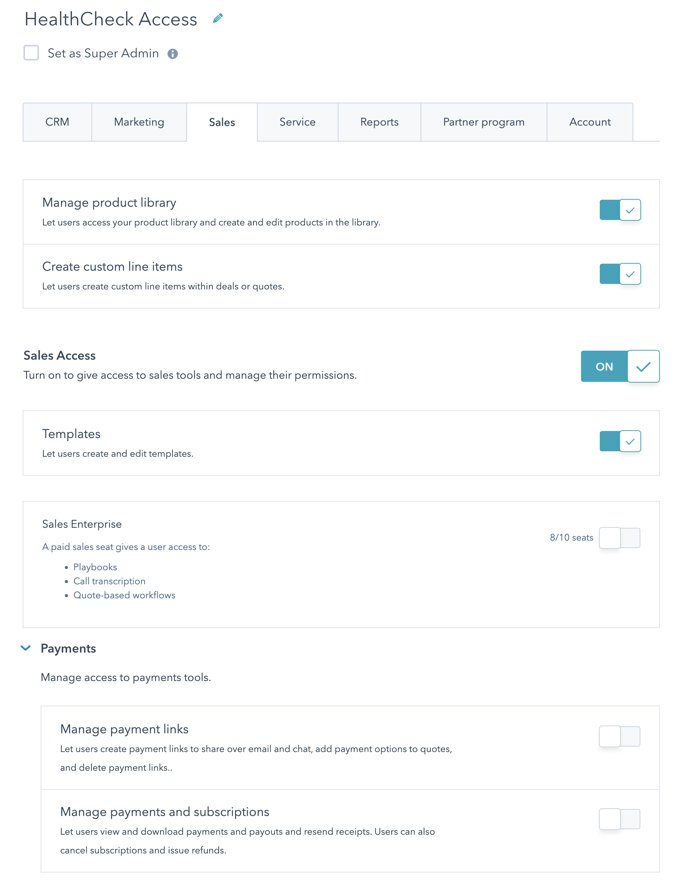 Service Permissions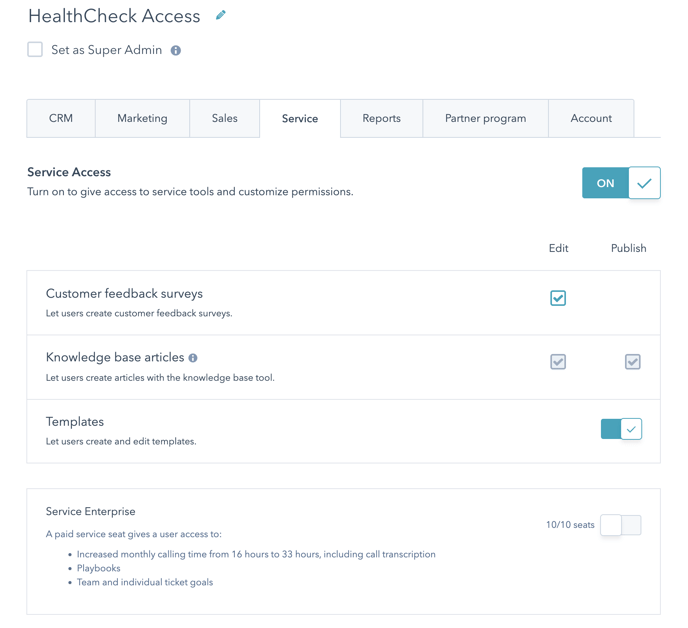 Reports Permissions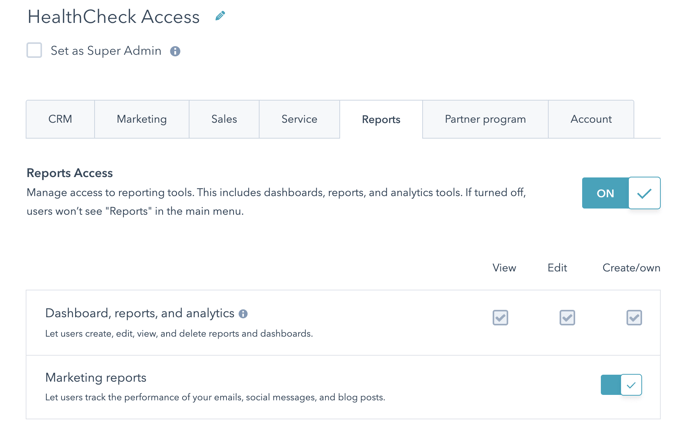 Account Permissions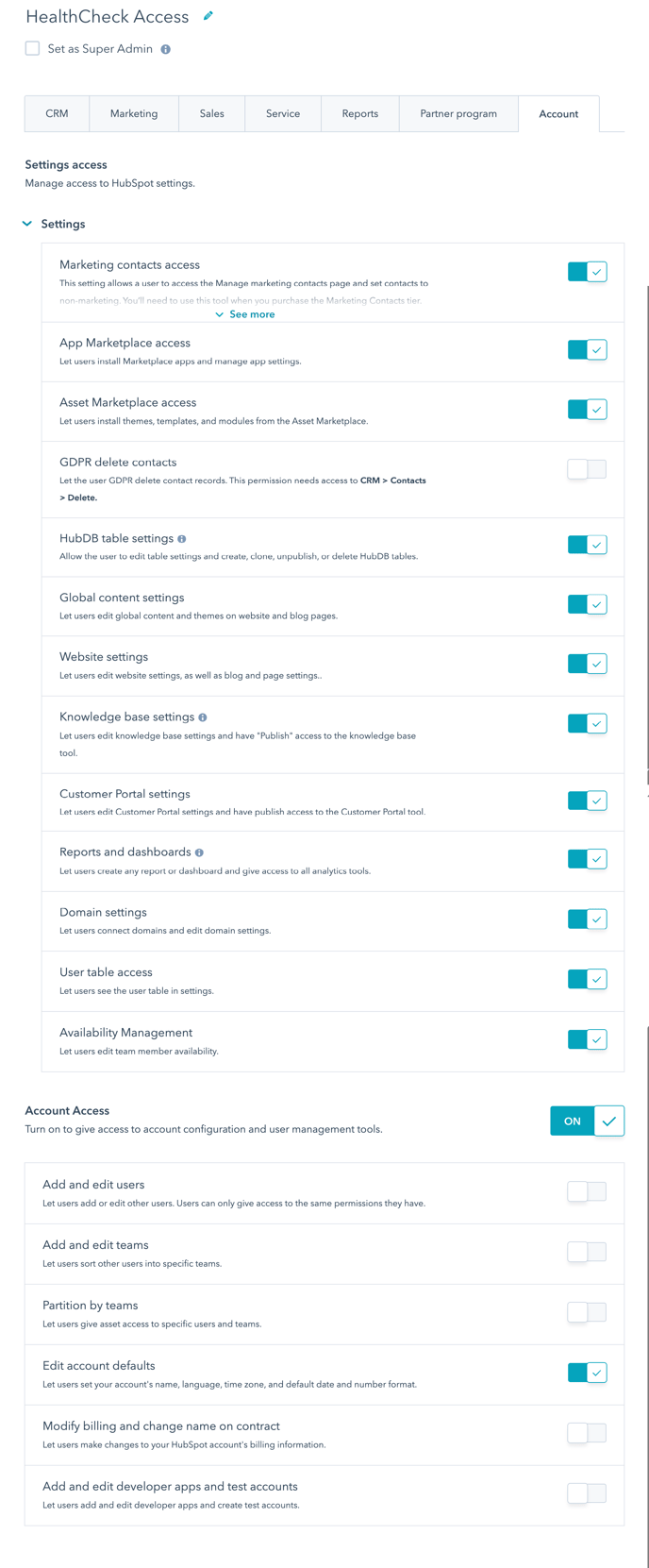 In the following video we walk you through these screens and provide more details about what each of them means: